My Home Science is a blog about home energy performance that has evolved over the years and features posts by home energy experts.In partnership with several home improvement networks that work with contractors and experts in virtually every aspect of the home: roofing, remodeling, basement finishing, structural repair, HVAC, insulation and other energy services. Articles and posts are written by home improvement journalists and experts in the field of energy and performance.
The contributors who write this blog are passionate about what this site means for homeowners – a new way of thinking about your home. We believe the ABC approach to improving energy efficiency is the smart way to make your home more comfortable. By "smart" we mean getting the most results from the least amount spent.
Contributors, Past and Present
Tim Snyder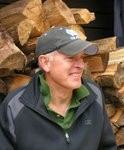 A journalist specializing in sustainability, energy efficiency and home improvement topics, Tim is a former executive editor of Fine Homebuilding and American Woodworker magazines. Tim's recent work includes a green remodeling manual for the Environmental Protection Agency, a chapter on "Smart Shelter" for The Whole Green Catalog, and two New Yankee Workshop books, coauthored with Norm Abram.
Today Snyder's blogs and web content can be found at DrEnergySaver.com, BasementSystems.com, MotherEarthNews.com, Wisebread.com, Green-Energy-News.com, RealtyBiznews.com and other sites. Join Tim on Google+
Joseph R. Provey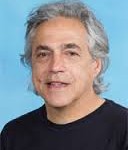 Joe Provey is the former editor-in-chief of several national home improvement magazines, including The Family Handyman, Practical Homeowner, Mechanix Illustrated, and Home Mechanix. His articles have been published in numerous how-to magazines, including Popular Mechanics; E the Environmental Magazine, Handy, Fine Homebuilding, Gardening How-to, and Woodworker's Journal. Web site credits include DIYlife.com, bobvila.com; handymanclub.com, Dr. Energy Saver.com, basementsystems.com, and many others.
In addition, Provey is the author of more than a dozen books in the home and garden category. Recent titles include Convert Your Home to Solar Energy, Successful Container Gardening, Expert Guide to Lawns, Easy Closets, The Little Green Book, Green-up Your Cleanup, 1001 Ideas for Kitchen Organization, Bathroom Makeovers, 1001 Ideas for Decks, 300 Home Improvement Tips, Outdoor Kitchens, and Design Ideas for Flooring.
Larry Janesky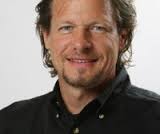 In addition to being founder & president of Basement Systems, Inc, Larry is an innovator who has 27 patents and is an accomplished author and speaker.
He has written five books and is an acclaimed speaker who readily shares his 30+ years of real world accountability. He publishes daily thoughts on life and business on www.ThinkDaily.com.
Save
Save
Save