How to help your home work better in a storm.
As we pause to remember the devastation of Hurricane Sandy, we can't help but consider what actions we as homeowners can take to protect our property from the next big storm. Storms are expensive. Not only in terms of damage and loss, but also the expense associated with temporary living conditions. Insurance doesn't typically cover all ancillary costs of evacuation or hunkering down without power.
There are some projects that can improve your home's odds of functioning more efficiently during the next storm. Here are a few ways to make your home storm ready before the next storm hits!
Hedge your Bets.
Most storms come with excess water which wants to flow downhill, making your basement the most vulnerable part of your home. The best solution to a wet basement and the inevitable mold that accompanies water damage is prevention.
Having a sump pump is good. Having one with a battery back up is better. A sump pump with batter back-up and high-volume pumping capacity is best. Not all sump pumps are alike – make sure your pump will rise to the occasion!
Conserve Energy.
Have you ever run a generator during an extended power outage? If so, you know the worry you feel when gas is running low and there are lines forming at surrounding gas stations. Solution? Use less gas. Identify which home functions are essential, and make do.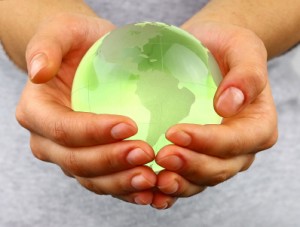 Predicting how long you'll be without power is an uncomfortable gamble. Plus you may be surprised to find that your family enjoys a spontaneous card game as a refreshing break from video games.
Work Smarter.
Don't make your generator work harder than it has to. Consider home energy upgrades that cut energy demand so that a generator can provide more meaningful backup power. Knowing where your home is using, losing and wasting energy is the first step in making your home work better, with or without a storm.  Contacting a contractor who specializes in home energy audits is a great place to start.
Mitigate Risk.
Despite our best efforts, sometimes basement water damage is simply not avoidable. Whether from storm water or an unexpected plumbing leak.
Anytime organic material get wet, it becomes a breeding ground for mold. If you do have the unfortunate experience of a flooded finished basement, consider a basement finishing system that is waterproof. If your basement is finished with drywall and gets wet, you replace the bottom portion of the walls with a waterproof panel, connected to the remaining drywall with a chair rail.
Our thoughts go out to those affected by Hurricane Sandy. We wish you continued progress in your recovery.